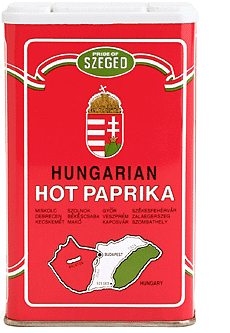 This could hurt a bit
For those unfamiliar with the recent history, the briefest of summaries: as the economy began to sputter as early 2006, the former socialist government of Ferenc Gyurcsany negotiated a €20 bn bailout from the IMF in 2008 after years of fiscal neglect. The IMF package, which was attacked by conservatives as selling out the national interest to foreign lobbies, was able to prevent the vulnerable economy from collapse but perhaps created a sense of complacency which prevented the reform necessary for long term stability. Viktor Orban's center right Fidesz party subsequently won power in 2010 by securing a 2/3
rd
s majority in parliament on the back of disgust with the outgoing socialists, which had lost all credibility following years of economic mismanagement and the subsequent admission they had been dishonest about the delicate condition of the economy to win the 2006 election (the infamous "lying speech"). Orban has followed up his electoral victory by
rapidly consolidating power
through a series of controversial reforms. I won't go into details of the recent raft of legislation which culminated in the passage of a
new constitution
, discussed at length elsewhere, but the list is long and runs from the whimsical to the disturbing: curbs on the media, the imposition of a youth curfew, the proclamation of St. Stephen as the founder of the nation, and the criminalization of the ex-Communist socialist opposition sit alongside even more worrying diktats that strongly limit the independence of the judiciary, legislature, and latest of all, the central bank. In many respects, this is nothing new for Hungary but given the precarious economic situation the current policy direction is potentially disastrous.
10 Yr. Yield (L) USDHUF/EURHUF (far right), 5 Yr. CDS Spread (R)
German/Hungarian Industrial Production + Correlation
From top: Household mortgage credit, consumer credit, and other household credit (Source: MNB)
"

Everything that is happening was brought upon us by the socialists' governing and by their accumulation of a national debt beyond any measure… The problem is that, because of the crisis afflicting the entirety of Europe, the exchange rate of the forint is weaker, and this increases the amount of our debt. However, the fight against debt must be continued even during times of unfavorable exchange rates. This will bring visible and tangible results: when the crisis subsides and the forint recovers, our debt level will also drop…
The international journalists are right on a few issues, but their claims are falsehoods on most matters. Regardless, however, these news reports exist, and for this reason we must reckon with them... They go on and on that what is taking place in Hungary is not merely governing, but a regime change. They speak about this condemningly, but I think we should take it as a compliment instead.

By the way, for more than a hundred years we Hungarians have been persistently unsuccessful at presenting our virtues to Western Europe.
Our goal is not to take out a loan from the IMF. To the contrary: we want to continue financing the economy from loans borrowed from the monetary markets. What we would like is for the IMF to enter into an insurance contract with us, in case the European money markets become paralyzed, which is not something one can rule out. In contrast to the situation and the hopes of a year ago, the euro zone is clearly unable to cope on the short-term with its own crisis.
One does not light a flame in order to hide it. We had to understand that we relate to the IMF as to a bank, and not as to a political organization. We do not consider aspirations they might have that go beyond expectations that a bank may set for its clients as a matter of course, these we can hardly accept. After all, Hungary is a country, an independent sovereign nation. If the IMF says that it expects economic policies that guarantee to them that they get their money back, that is a matter of course for us. The how [of setting up these policies, however] is up to us.
There is no need to get scared, to hide underneath the table – we must defend our position in open debate. Courage is not simply a character trait, but a form of life. By the way, it is possible that they may be fed up with us. Too much is happening in Hungary too fast, and every day someone reports us to them, driven merely from domestic economic and political motivations.

"
Orban: Not a good listener